---
Buster Charge Sheet / MM8 Sheet 1 / MM8 Sheet 2




































---



















---
Teleport Sheet / Gospel Boost Sheet / Acid Drop Sheet



























---


---










---
---







Dr. Wily Sheet 1
& Dr. Wily Sheet 2
& Dr. Wily Sheet 3
& Dr. Wily Sheet 4
---
---






King Sheet 1
& King Sheet 2
& King Sheet 3
& King Sheet 4
& King Sheet 5
---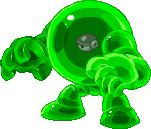 Metool Sheet / Green Devil Sheet
---














CD Sheet / Giant Bolt Sheet / Item Sheet / Item Holder Sheet
---
Auto Sheet / Dr. Light Sheet / Mega Man Ready Sheet / Bass Ready Sheet
Bass Buster Sheet 1 / Bass Buster Sheet 2 / Bass Buster Sheet 3 / Mega Man Buster Sheet 1
Life Bars Sheet / Weapon Menu Sheet / Item Shop Sheet / Select Boss Menu Sheet
Flame Sheet / Water Sheet / Bubble Sheet / Balloon Sheet
Bridge Sheet / Jet Platform Sheet / Skull Elevator Sheet / Block Lifter Sheet
Block Sheet / Bell Guy Sheet / Totem Sheet / Weapon Gateway Sheet
Electric Eye Sheet / Fire Met Sheet / Fire Guy Sheet / Pink Cloud Sheet
Mech Rabbit Sheet / Heli-Tank Guy Sheet / Wind-up Pirate Sheet / Wind-up Pirate Sheet 2
Mech Bat Sheet / Mech Frog Sheet / Mech Bird Sheet 1 / Mech Bird Sheet 2
TNT Box Sheet / Electric Bolt Sheet / Boss Head Tank Sheet / Clam Shell Sheet
Snake-in-the-hole Sheet / Missile Rhino Sheet / Giant Monkey Thing Sheet / Big Rotator Sheet
Mini Rotator Sheet / Green & Red Marchers Sheet / Drill Diver Sheet / Cannon Sheet
Sniper Joe Sheet / Whale Sheet / Train Sheet / Crankers Sheet
Flying Shooter Sheet / Flying Jester Sheet / Gator Trap Sheet / Walking Guy Sheet
Passworder Sheet / Wall Eye Sheet / Flame Column Sheet / Ice Machine Sheet
Crawly Worm Sheet / OctoBot Sheet / Penguin Sheet / Treasure Chest Sheet
Acid Dropper Sheet / Floor Spear Sheet / Ground Blader Sheet / Rotate Block Sheet
Monkey Sheet / Snowman Sheet / Drill Snake Sheet / Lion Coin Sheet
---
Bass Weapon Sheet / Mega Man Weapon Sheet / Helmets Sheet / Character Select Sheet
Intro Screens Sheet / Stage Clear Sheet / END OF GAME Picture Sheet
---
Nightmare Zero for most of the many sheets you see here, like almost all the items, all the miscellaneous sprites, all the artwork, all the bosses, all the enemies, and many of the Mega Man, Bass, Beat, Rush, Dr. Wily, Dr. Light, and Auto sheets! Thank you!
JDies4000 for the animated Rush and Beat sprites!
Lord Sivak for providing all of the single MM8 sprites!
Metalman for providing the sheet the Wily sprites came from!
Heatman, Cutman, and Dark Napalm for the sheets of Mega Man, Bass, Treble, King, and Rush!
Mega Man XZ for the animated boss sprites and the firing and dashing sprites.